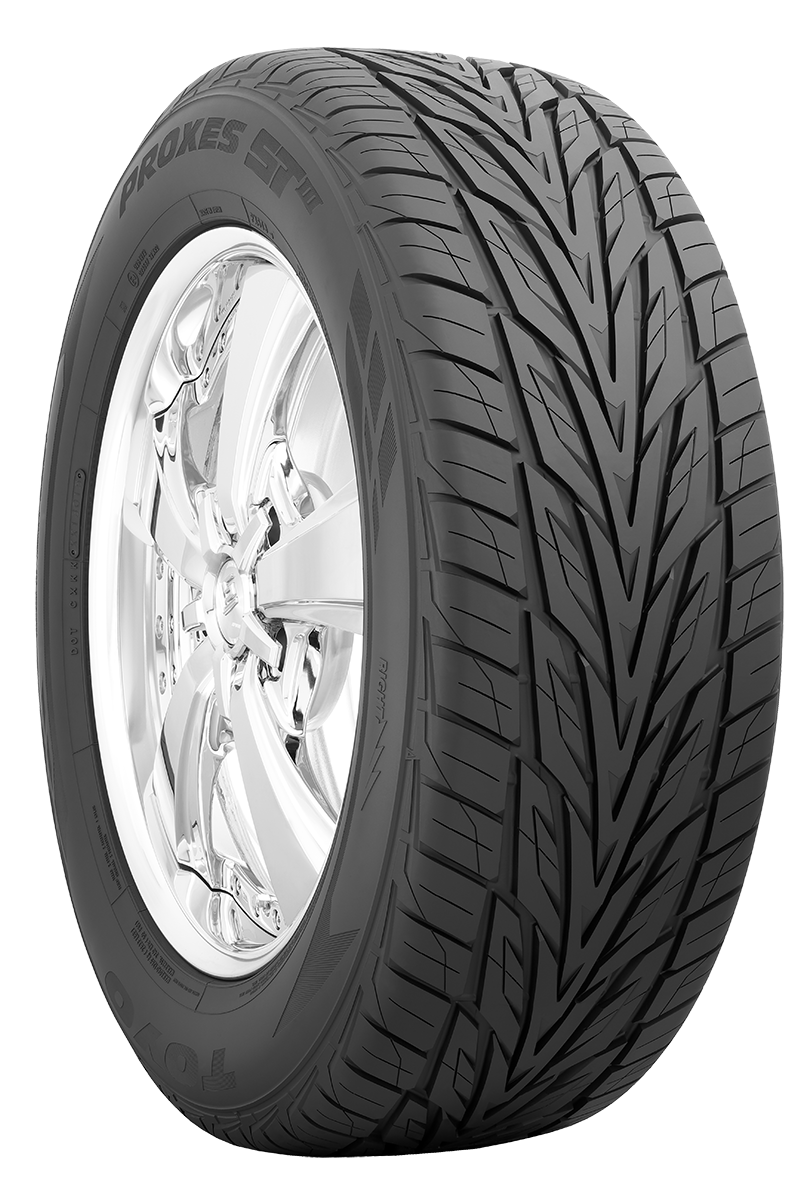 The Toyo Tires PROXES ST III (ST3), is a modern Japanese tire for SUVs, crossovers, and sport light-trucks. It's a highway tire that will replace the strong> Toyo Tires PROXES ST II in some sizes.
When you compare the Toyo PROXES ST III model with its predecessor, you'll find that this new design is characterized for having a longer useful life, better handling in wet surfaces, and a significant improvement in dry surface handling and wet surface braking.
To accomplish this advancements, complying with the criterias of SUVs/CUVs and sport light trucks, the tread design is aggressive and directional. This design contains some lightning bolt shaped grooves to provide great performance in wet surfaces since it has better water drainage, among other elements that add for this purpose that improve the dry handling as well as the handling and braking in wet surfaces including having silica compound.
The Toyo PROXES ST III (PXST3) has UTQG 500 A A and is available in these sizes:
215R65-16
225R55-18
225R55-19
225R65-17
235R60-16
235R60-18
235R65-17
245R50-20
255R50-19
255R50-20
255R55-18
255R55-19
255R60-18
265R50-20
265R40-22
275R45-20
275R55-20
275R60-17
275R40-20
285R60-18
285R35-44
295R45-20
305R40-22
305R45-22


Buy them at your favorite tire shop in Puerto Rico, and for more information please study the following flyer from Toyo Tires: