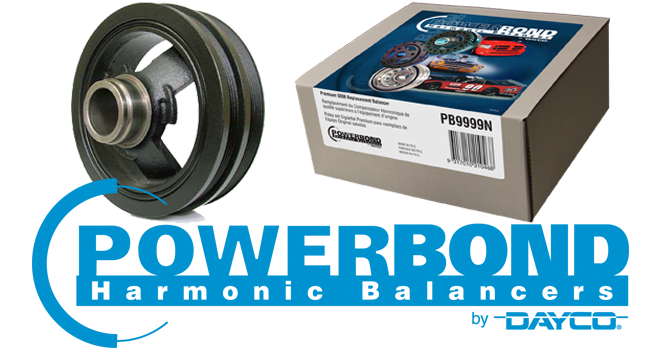 Dayco Products brings a harmonic balancers product line, PowerBond. The PowerBond by Dayco harmonic balancers, also known as "dampers" colloquially, are renown around the world for their high quality for original equipment replacement, and they're now available in Puerto Rico.
Dayco Products characterizes the PowerBond Harmonic Balancers as follows:
Built with Spheroidal Graphite iron casting.
Use both inserted and pressure-bonded rubber which produces rubber strength that is stronger than stock.
Standard replacement harmonic balancers are available for most popular passenger cars, light commercial and four-wheel drive application.
More than 300 part numbers available in the OE Replacement line.
Find them in your favorite Auto Part.
For more information, please download the following documents: