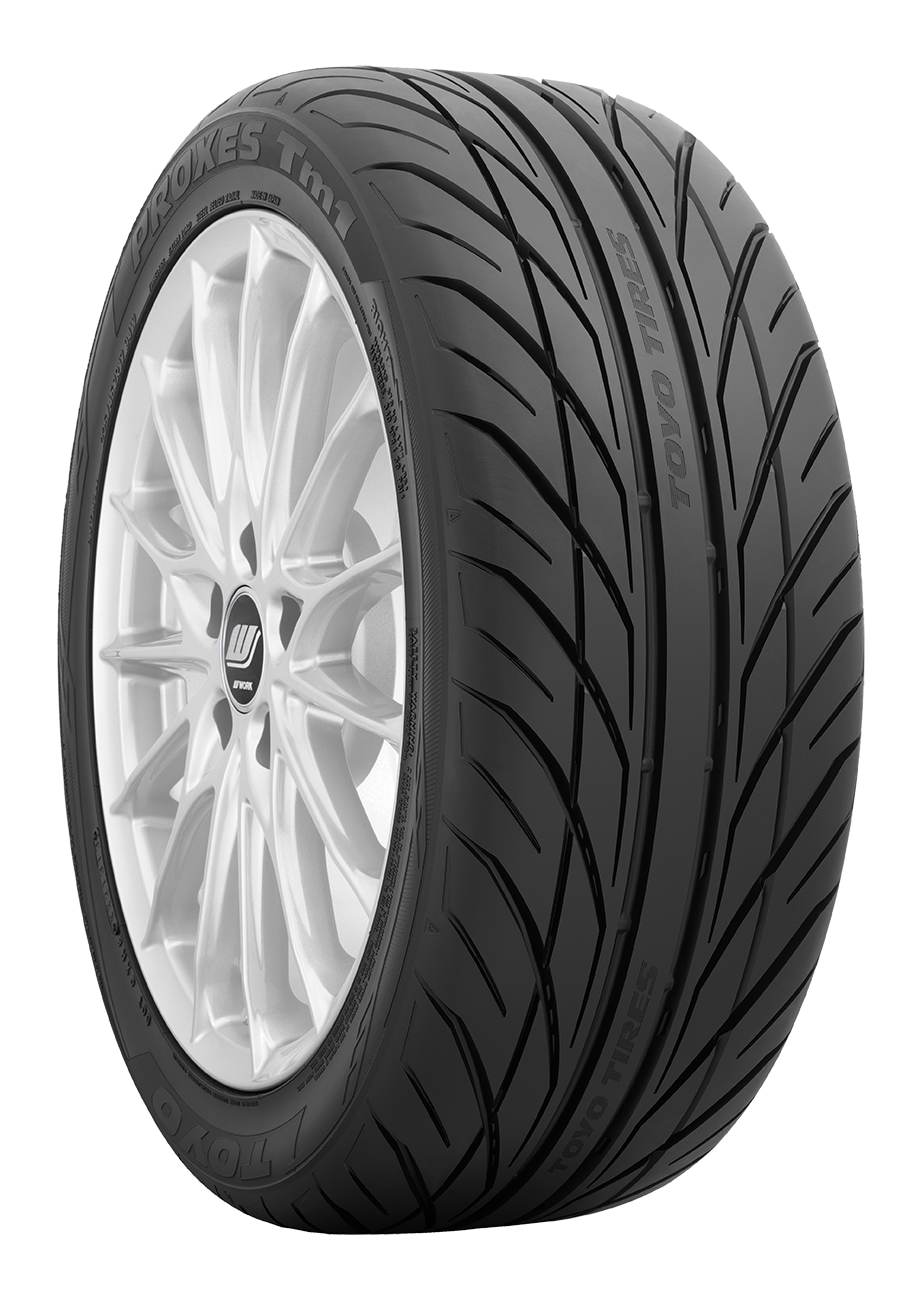 New tire model Toyo Tires Proxes Tm1 (PXTM1), a new generation ultra high performance tire in Puerto Rico. The Toyo Proxes Tm1 model supersedes the high quality tire Toyo Tires Proxes 4 bringing better handling for your vehicle.
According to the Japanese company Toyo Tires, the Proxes Tm1 tire was "developed for owners of a wide variety of sporty vehicles of classic to modern design". The Proxes Tm1 is an attractive tire model with "V-shape groove tread design, engraved "TOYO TIRES" logo on the center rib and stylish sidewall design", satisfying many generations of auto owners.
The Proxes Tm1 model has an aggressive directional pattern. With tapered block edges and large blocks, which provides good dry surface performance, the tire has high grip ability and cornering stability. Additionally, it has an optimized supplemental groove to reduce pattern noise and irregular wear. Along with good dry surface performance. the Proxes Tm1 has a wide straight and "V" shaped groove for better water drainage and good wet surface performance.
To the conventional silica compound in a tire, the Toyo Tires Proxes Tm1 has introduced a special bonding agent that causes high compound rigidity during cornering by increasing the interaction between elements and reinforcing the bonds between them. With all these characteristics, you'll find a tire that possesses excellent control in dry and wet surfaces, better braking performance, more durability, and less noise. With the Toyo Tires Proxes Tm1 you'll discover a more secure and comfortable ride.
We destribute the Toyo Tires Proxes Tm1 in the following sizes. Ask for them in your favorite tire shop:
195R50-15
195R55-15
195R55-16
205R50-15
205R50-17
205R55-15
205R55-16
205R40-17
205R45-17
215R55-16
215R55-17
215R45-17
215R50-17
225R50-16
225R55-16
225R55-17
225R40-18
225R45-17
225R45-18
225R50-17
235R45-17
235R45-18
235R50-18
245R45-18