Dayco Products, winners of three awards at the AAPEX 2013 expo and recent winners of the "2013 Outstanding Manpower Support Award" from the Aftermarket Auto Parts Alliance, have redesigned their website www.daycoproducts.com with better content and accessibility than ever. Dayco have put a lot of effort and made a great inversion to modernize their website with useful information that is easy to find optimized for automotive technicians and auto parts.
The redesigned Dayco website has various new and updated features like its modern online catalog. Within this new online catalog one can find all products from Dayco in a easy and flexible manner.
One can search for products in a variety of ways: by year, make, and vehicle model, by using the VIN number, by its new innovation license plate number, or by interchange number. Once one finds the desired products, Dayco's online catalog will provide specifications of the same, applications, images and videos and other links related to the product.
In addition, the Dayco website has a training section with a multitude of instructional videos includuing tech tips, tool tutorials, and diagnostic help among others. It's also recommended that you subscribe to the Dayco's YouTube page to complement the training.
Recognizing the need to facilitate the manner in which their offered products are exhibited, Dayco has adapted in an intuitive and interactive way the information found in their Products Guide. Whether it be automotive or heavy duty products, like belts, tensioners, hoses, and pulleys, one can browse their profiles along with numerous product images of all types of products offered by Dayco.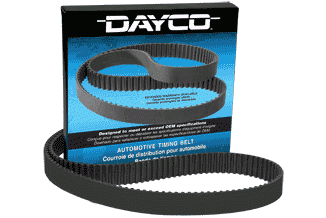 Dayco Products have created a complete information portal which one can take great advantage of. In addition to the new Dayco website, don't forget about the Dayco App for product searches in your mobile device which had been previously introduced.
Keep informed with Dayco with their news, blog, and also follow them through Facebook and Twitter.