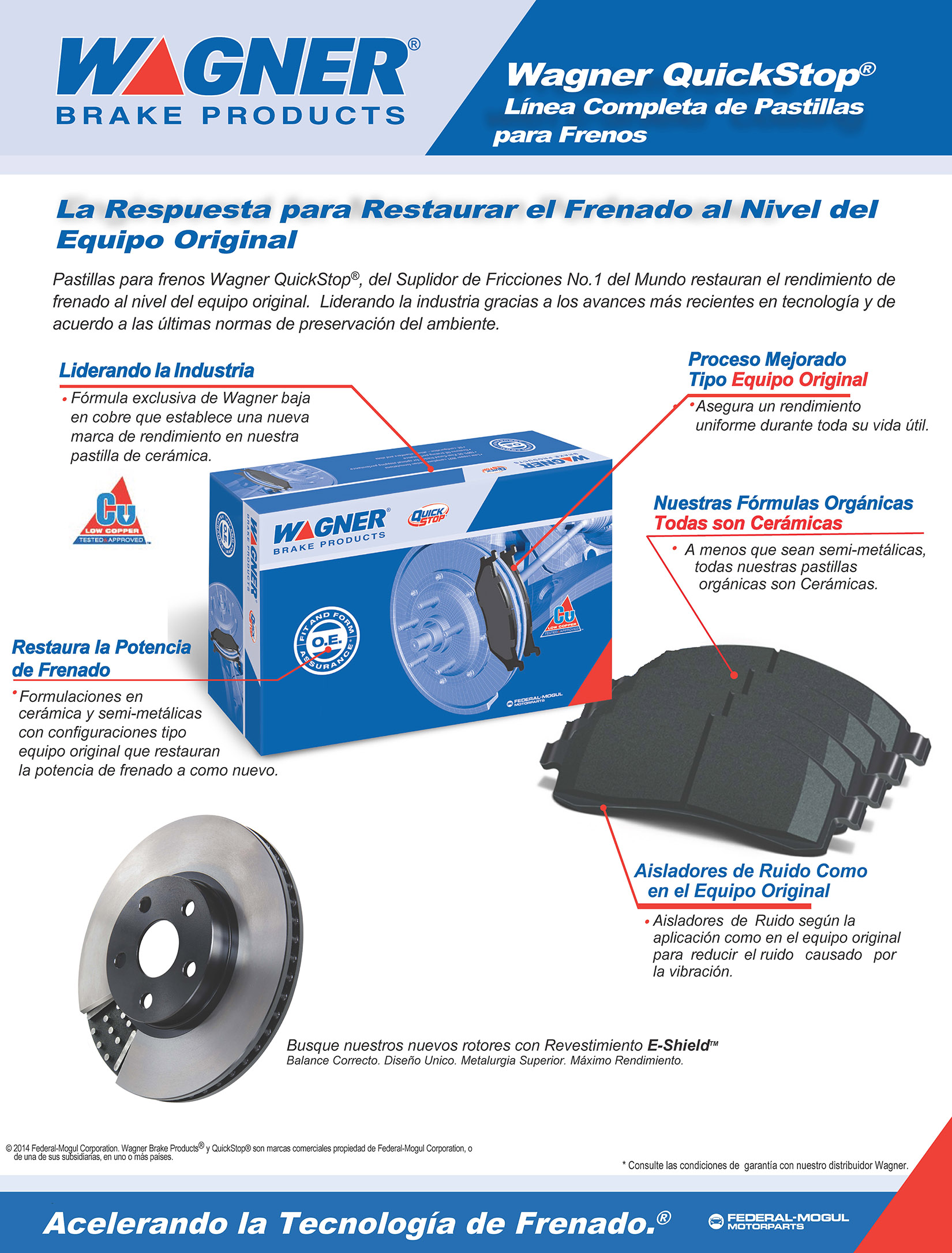 Exhort quality brake pads at good prices Wagner QuickStop brand for your auto. The Wagner QuickStop brake pads are distributed in Puerto Rico by Mascaró-Porter & Co., Inc. with the most complete inventory and application variety. Find them in your favorite auto part.
The manufacturer mentions they restore braking in your vehicle at original equipment level:
Exclusive Wagner formula low on copper.
Original equipment like design ensures uniform performance during its useful life.
Ceramic and semi-metallic pads designed to restore like-new braking performance.
Except when semi-metallic, all organic pads are ceramic.
Shims to reduce noise like on original equipment.
Extensive products coverage for American, European, and Asiatic vehicles.
For more information, please visit Federal-Mogul.
Poster currently only available in Spanish.