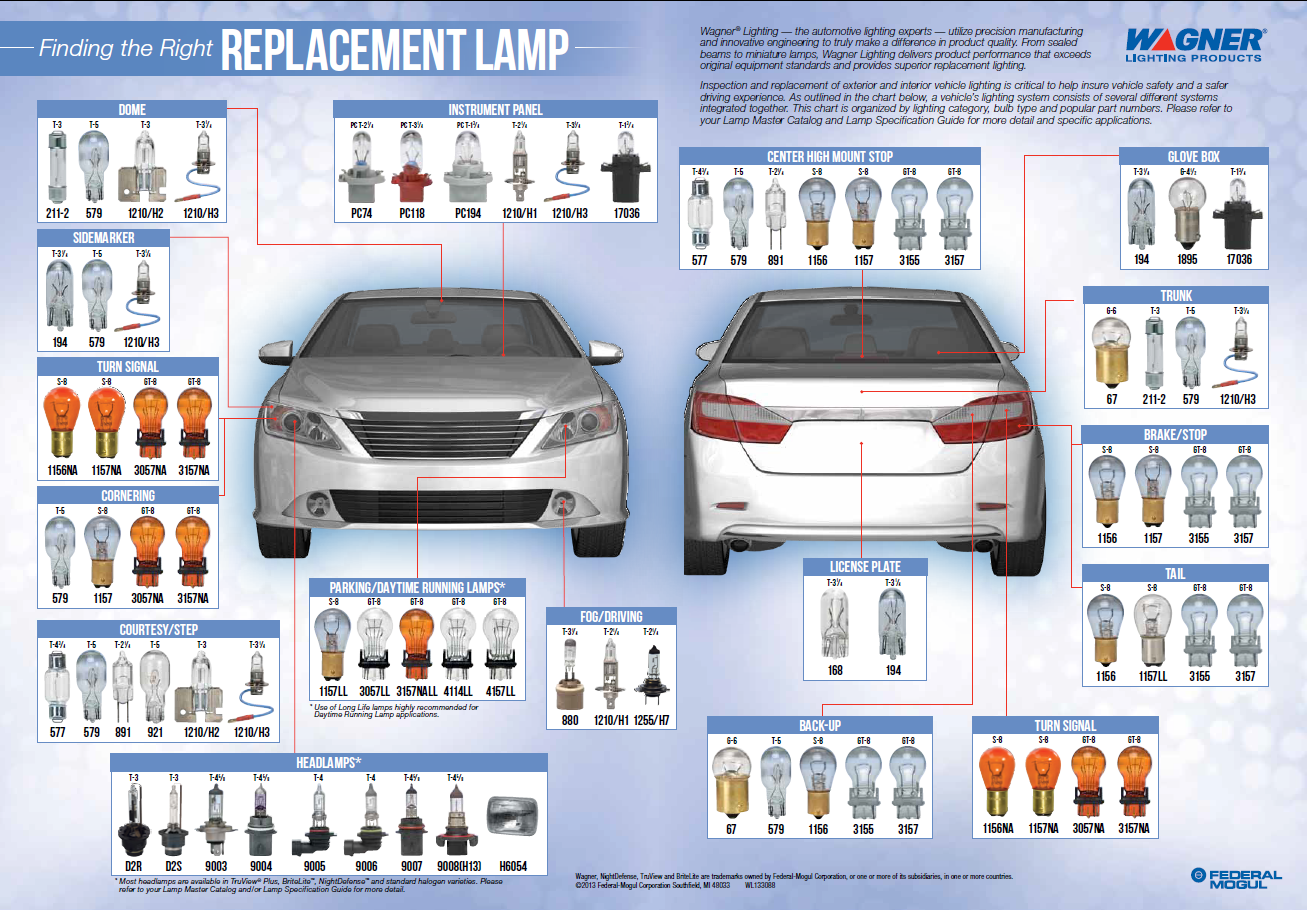 Federal-Mogul describes Wagner Lighting Products as follows:
"Wagner® Lighting Products, The Automotive Lighting Experts™, has been on the leading edge of automotive lighting since the development of the sealed-beam headlamp.  With an exclusive focus on automotive lighting, our customers benefit from proven expertise in engineering and manufacturing OE components for the world's major automotive manufacturers.  All Wagner lighting products are Wagner Certified Quality, going through unsurpassed quality control standards and manufactured to exact specifications, which means you can trust them for long lasting dependability.
From Sealed Beams to miniature lamps, Wagner Lighting delivers product performance that exceeds original equipment standards and provides superior replacement lighting.  We understand the importance of OE fit and form replacement parts; we know our parts adhere to the industry's toughest standards - and to yours.  Wagner Lighting Products...enhancing driving visibility and safety for all your automotive replacement lighting needs.
Wagner Lighting Products offers lighting for a wide range of applications, including passenger vehicles, commercial trucks, motorcycles, marine, all-terrain vehicles (ATVs), tractors, auxiliary lighting, flashlights, toys and emergency lighting."
Insist on Wagner Lighting Products from your automotive technician, they can be found on your favorite auto part.
For more information visit the Federal-Mogul website and their applications catalog. Please use the included poster to help you find the application of the desired replacement lamp.